Dispatch centers of the regional directorates of the Railway Association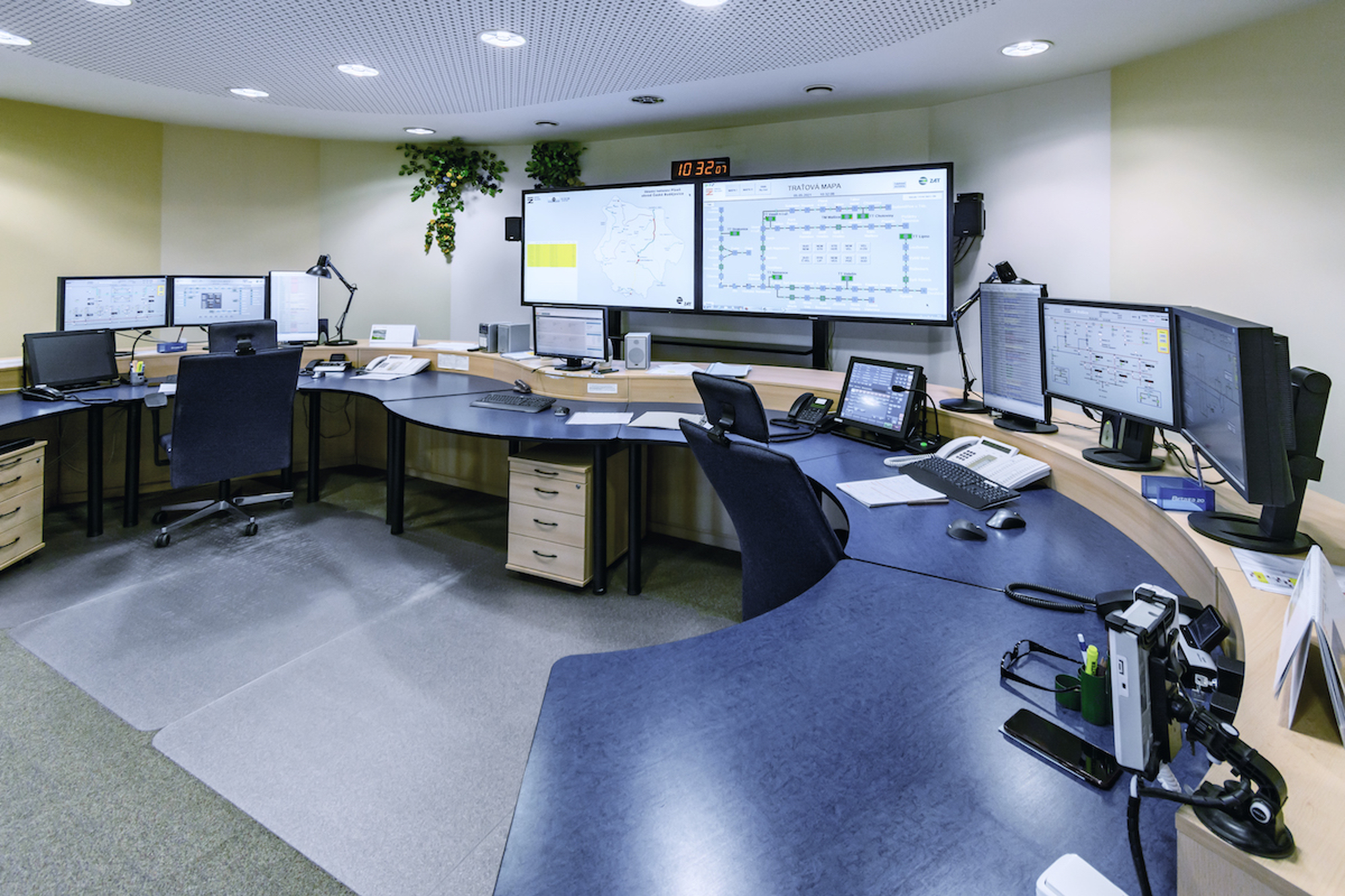 4K

Resolution

Czech Republic

Country

25 years

Partnership

SandRA

Platform
Quarter century partnership
The ZAT company implements remote control technology in the territory corresponding to half of the Czech Republic. Our company has been a partner for the Railway Association for 25 years. During that time, we have implemented hundreds of projects, thanks to which dispatchers can safely and reliably control traction lines used to power train sets. We control 600 railway stations, substations, switching stations, transformer stations, etc. More than 50,000 signals are currently implemented in the entire system.
We can always adapt to the wishes and required technical conditions of the customer. We use both our own PLC control systems from the SandRA Z210 series and control systems from foreign suppliers. We are similarly at the level of control rooms, where we are able to deliver solutions built on different platforms. Due to the plans for the development of railway infrastructure, we look forward to further cooperation with the Railway Association, for example on high-speed lines.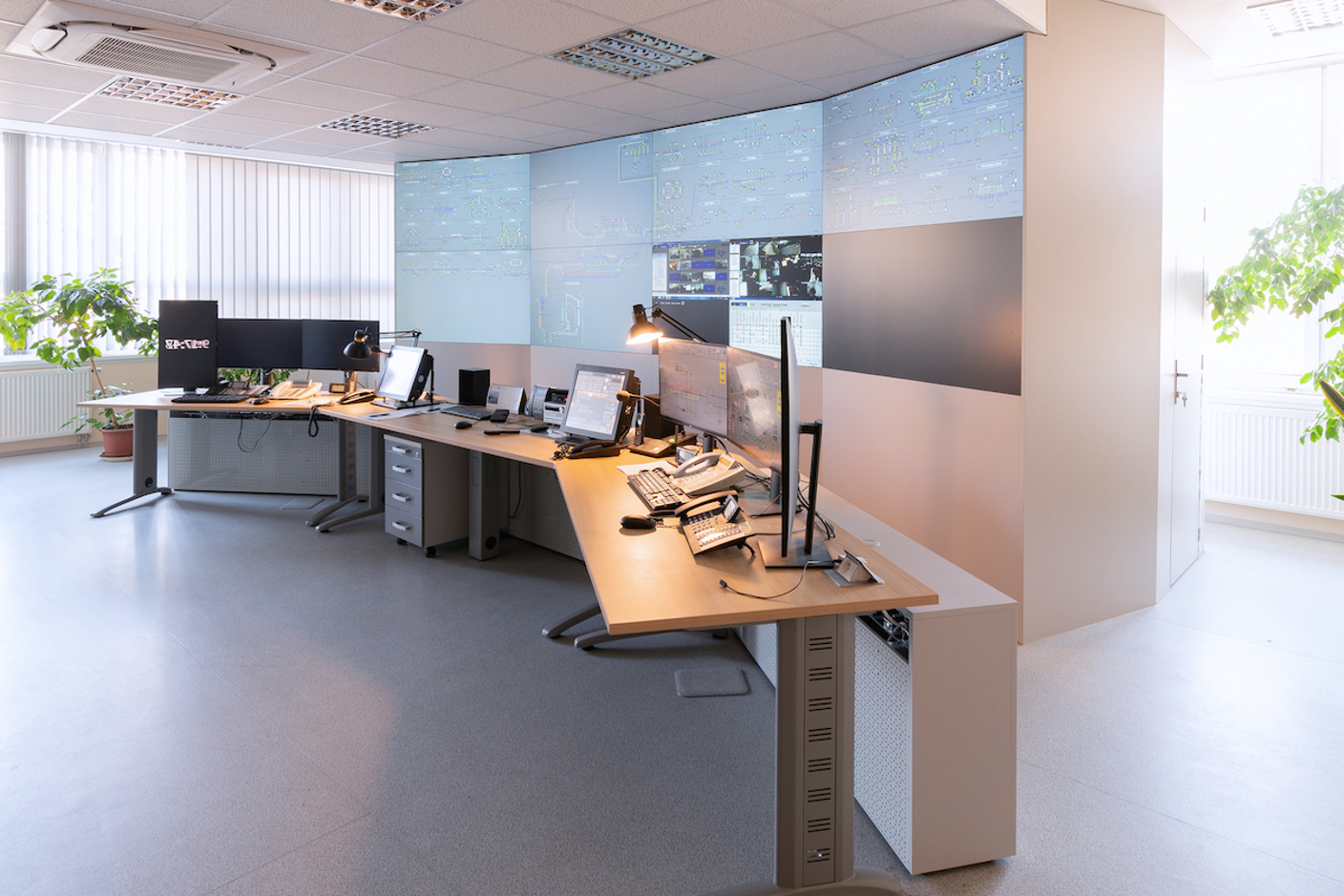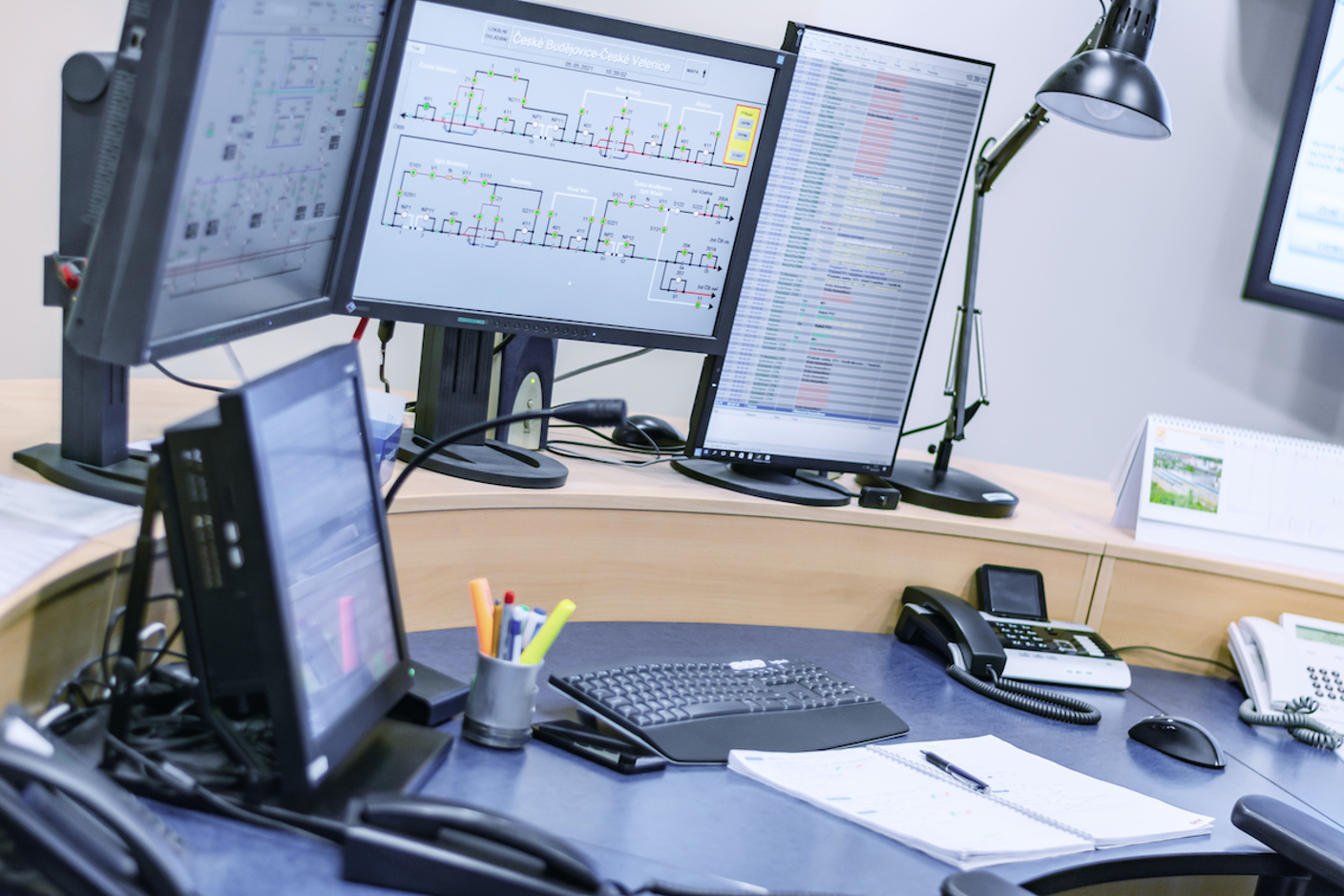 Dispatching České Budějovice
At the electrical control room for remote control technology in České Budějovice, we have completed an order to combine the visualization of various technologies into central displays. These are two 84 "high-resolution 4K LCD panels. The solution is highly modular and allows dispatchers a universal display according to current needs. Thanks to the system from our company, dispatchers can display up to four technologies separately on wide-angle panels, such as remote diagnostics of technological systems, remote control technology and a camera system.
State-of-the-art imaging technology
The user-friendliness and openness of the solution is the biggest advantage of the project. It allows you to implement the visualization of other systems. With this modernization, the Railway Association has responded to the demand arising from the operation of railway lines, which is the introduction of new technologies that increase safety and comfort on the railway.
Dispatching Pilsen
Another successful project of ZAT is the reconstruction of the electrical control room for the remote control technology of the Railway Association in Pilsen, which controls the traction power supply system and the accompanying infrastructure for the Pilsen Regional Directorate.
21st century dispatching
The project included a complete replacement of hardware and software equipment for electrical control. The display wall is now composed of frameless 4K panels of backward projection. As part of the order, we redrawn 400 existing screens into the new resolution. The display wall is modular and allows dispatchers to arrange the display of controlled technologies as needed. Furthermore, there were construction modifications to the dispatching hall and a complete replacement of dispatchers' equipment. A new workplace for railway infrastructure dispatchers has also been set up, which will be used for the central collection, recording and analysis of failures arising from technologies in the area of competence of the Pilsen Regional Directorate. With the completion of the project, the electrical control room for remote control technology in Pilsen has become one of the most modern control rooms of the Railway Association in the Czech Republic.
History of deliveries for the Pilsen Regional Directorate
1994

Implementation of the first control room in Starý Plzenec

2004

Transfer of the control room to Pilsen and laying the foundations of a modern control room

2019

Cyber security improvements and hot backup additions

2021

Implementation of the most modern RCT control room in the Czech Republic