Platform SandRA
SandRA (Safe and Reliable Automation) is a modern control system of the Distributed Control System (DCS) class designed for demanding industrial fields requiring high reliability and a long lifetime of a control system.
A wide range of offered technical means and possible configurations of system architecture enables us to use it both for control of large technological units of the power production unit type and for control of small technologies such as sewage treatment plants, regulation stations, etc.
Platform SandRA offers two basic lines of process stations. The "yellow" line SandRA Z100 is intended for the realization of safety functions. The "green" line SandRA Z200 is suitable for standard application in industrial fields. This line is then completed with compact stations Z210. Among process stations SandRA, we also rank specialized devices intended for control of specific functions in the field of the control of turbines and generators.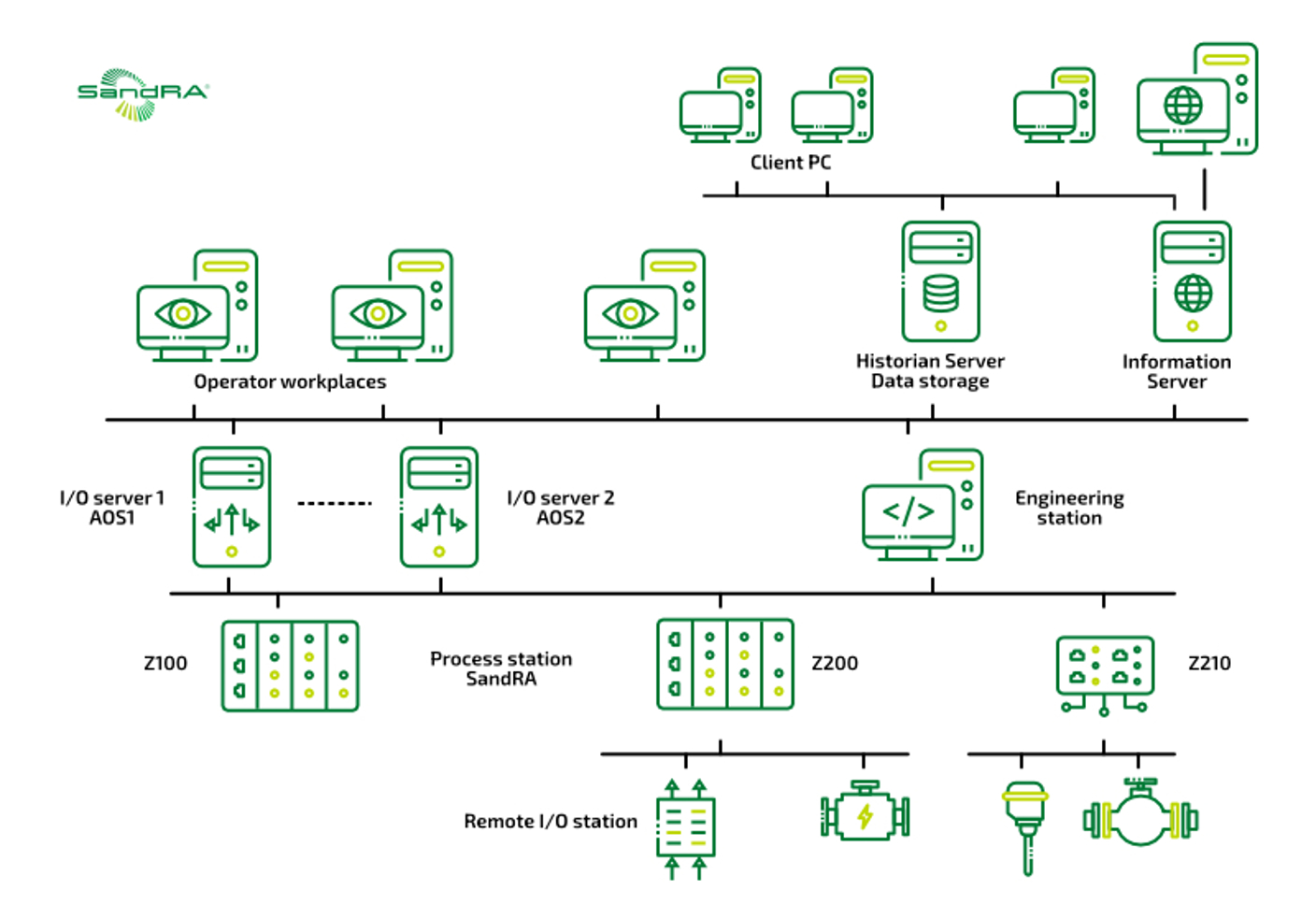 Life cycle
The life cycle of ZAT products is governed in a defined way based on customers´ requirements, predictions, and trends in individual market segments. We respond to these requirements by re-design of products and by developing new components and functionalities i.e. products are in the active phase. As the control system gets gradually older, the products get transferred to the run-down phase. We guarantee product service all along their lifetime up to the support termination phase.