Landslide detection in Karlovy Vary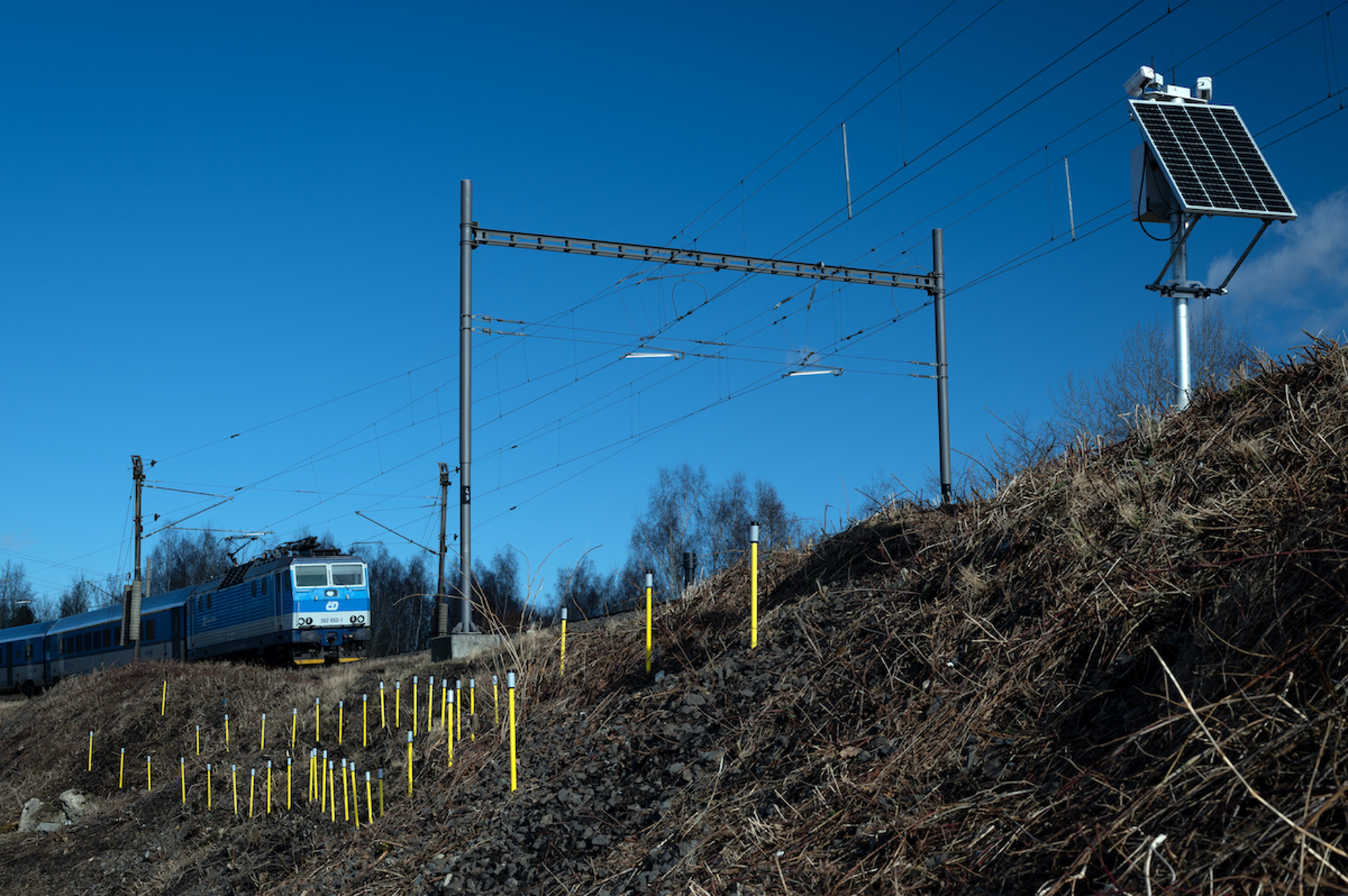 40

Sensors

Czech Republic

Country

2018

Year

SimONet

Platform
Transportation safety
Karlovy Vary became the reference locality within which the ZAT company implemented the landslide detection system. Modern wireless solutions using IoT technology - the Internet of Things - take care of passenger safety there. In case of a landslide, and thus a threat to the safety of rail transport of people and material, the system immediately evaluates the situation and sends a warning signal to the ZAT SimONet platform.
Variable notification and maintenance-free system
Notifications can also be submitted by email or SMS. The responsible staff can thus immediately inform the driver of any risk. With a warning signal, staff will also receive photos from the site to more accurately identify the incident. The dispatcher can call up the photos whenever he needs to.
A set of 40 battery-powered sensors that last up to 5 years ensure safety at the risk of a slope landslide. The system is almost maintenance-free and, in the case of remediation of the risk area, transferable to a new location.
A similar system is used by the French, Dutch and Scottish railways. We collaborated on the project with a foreign company that has been dealing with landslides for many years.
Partnership