Medical
We have been involved in the development, manufacture, and certification of medical devices including all related processes according to ISO 13485 since 2004.
We rank among European leaders in the field of telemedicine, e-health, and services for health care facilities. We provide our customers with complex services starting from the development and production of selected medical devices through the development of custom-made software up to certification according to MDR.
We are a member of the Association of Manufacturers and Suppliers of Medical Devices.
Medical devices
We are a certified manufacturer of medical devices. We use the long-time know-how in the field of development and manufacture of medical devices intended for therapeutic purposes. Our medical devices have been successfully applied for the treatment of patients all along the world.
As the sole manufacturer of devices for ozone therapy in the Czech Republic, we strive to increase awareness of the issue and benefits of ozone therapy for patients.
Ozone therapy
Ozosmart – a device for ozone therapy – is an active therapeutic medical device intended for treatment using ozone in clinical and outpatient practice and represents appropriate response to the needs of modern ozone therapy. The device supports almost all ozone applications known so far.
Ozone benefits
Among the main benefits of ozone, there rank its regenerational and anti-inflammatory effects. Ozone therapy relieves pain, improves tissue oxygenation, supports the immune system, and kills bacteria, viruses, and fungi.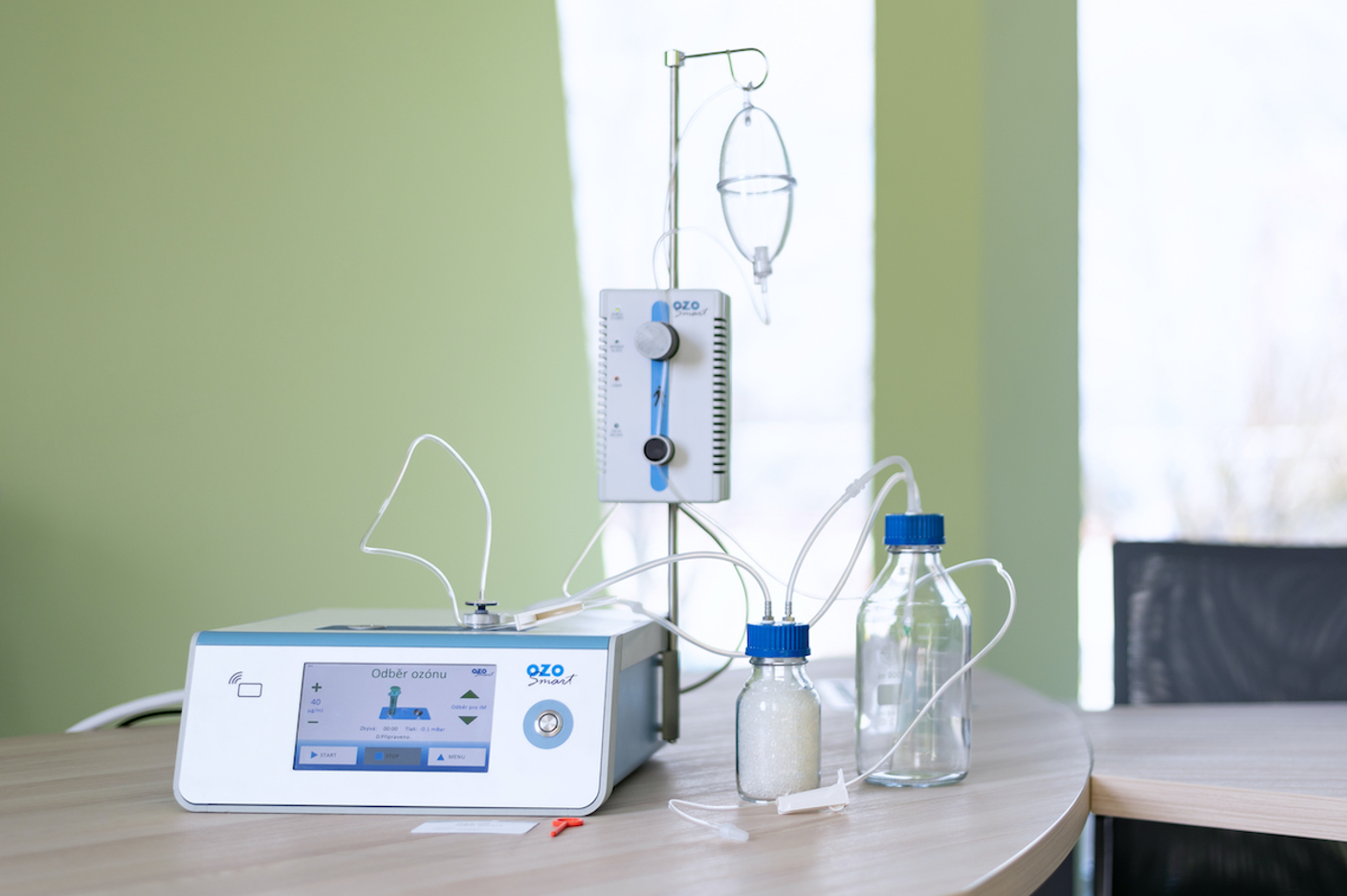 Scope of application
Major autohemotherapy

Minor autohemotherapy

Rectal/Vaginal insufflation

Ozonation of liquids

Bag filling
Stimsmart therapy
Stimsmart therapy is one of the transcranial electrostimulation methods that modify and harmonize the disorders caused by both functional and organ diseases. During this non-invasive electrophysiological stimulation of the central nervous system, there are electrodes situated in the fronto-occipital position on the patient´s head.
Clinical studies have proved that it is a fully safe method without any side effects that can be applied either separately or in combination with pharmacotherapy and has long-time effects, especially for patients suffering from diabetic polyneuropathy and microcirculation disorders.
Target groups for therapy
Neuropathic complications

Chronic non-tumoral pain

Fatigue syndrome, stress, and overload of the organism

Professional and recreational sportsmen

Plastic and cosmetic surgery

Orthopedic one-day surgery

Erectile dysfunction

Libido malfunction

Dermatology
E-health and telemedicine
Telemedicine is a discipline covering health care activities, services, and systems operated remotely via information and communication technologies starting from the support of global health through prevention and health care up to control of the health care system.
Our company focuses on the development of software solutions for telemedicine.
Mobile applications for health insurance companies
Mobile applications of health insurance companies enable their clients to have access to the information on their health state or their children´s health state, at the same time they provide a summary of expenses on provided health care. The applications enable not only the display of the client´s electronic card but also notify about dates of vaccination, preventive medical check-ups, etc. It is also possible to call through the application or send an SMS to a close person if necessary.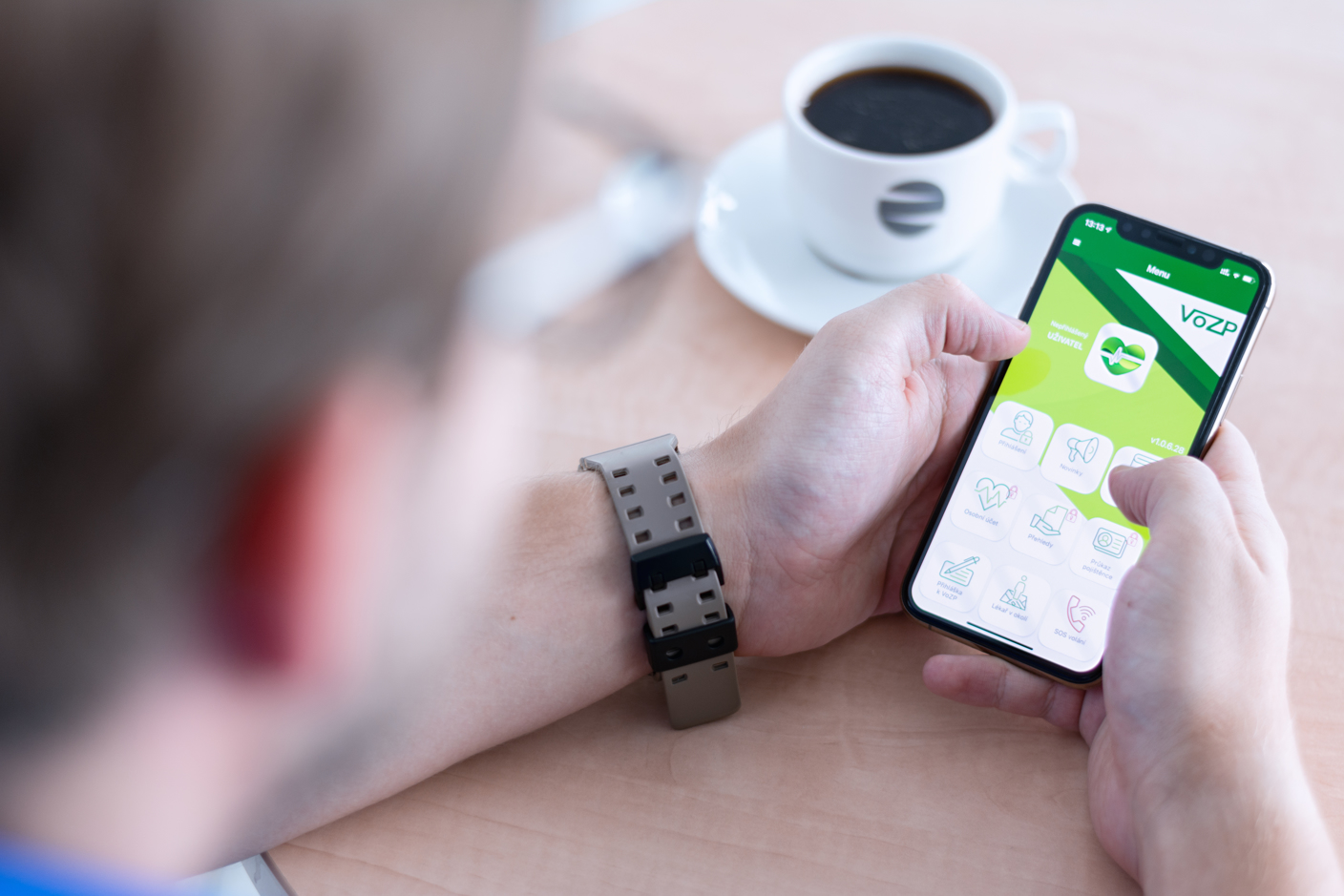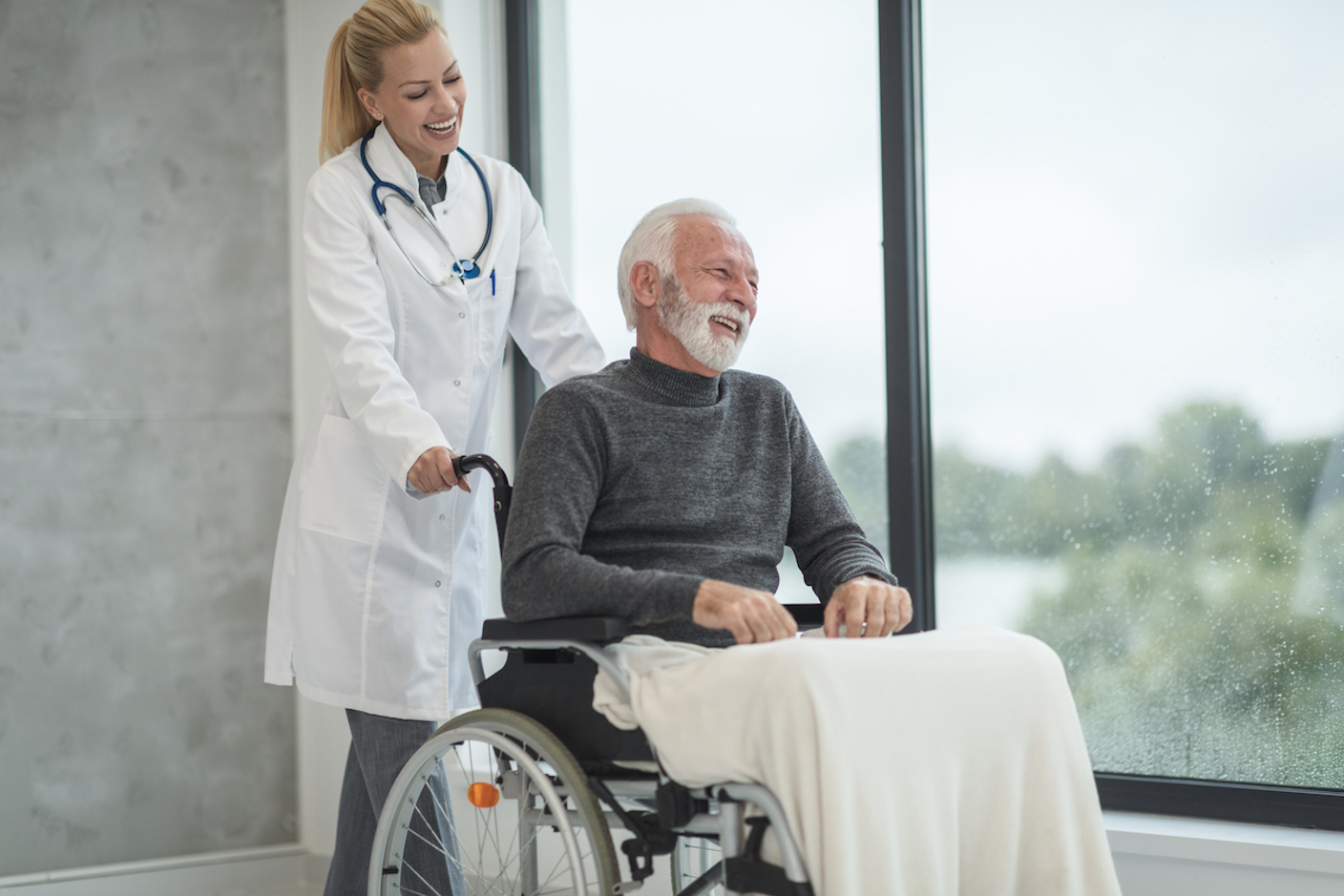 Monitoring of health care facilities
Software solution that does not replace qualified personnel. However, it can help in such a way that care about patients becomes more effective.
Attending personnel can not be at one moment by all patients. So, we have taken up this challenge and developed an e-platform that can, without breaching the privacy of the patients, monitor the current situation in each room.
Service for health care entities
Legislative support
Do you have problems with the certification of your medical device?
We will provide you with legislative support when putting it on the market including completion of technical documentation.
Thanks to us, you will avoid non-conformities at audits.
Development
Would you like to develop a new functionality?
Our experienced developers can develop any software and hardware solution for your products according to a concrete assignment.
Our specialists are ready to help you.
Manufacture
Have you lost your critical supplier?
We ensure the production of individual components of industrial quality. We use production lines equipped with the latest technologies for maximum quality and acceleration of the entire production process.
Hotline
You can call us in case of any inquiries or notifications of adverse effects:
+420 318 652 111
+420 377 438 111.
Write an email in case of notifying of defects of medical devices:
service.medical@zat.cz
Would you like to know more? Contact us!